IR담당자와 소통하세요. 바로가기>>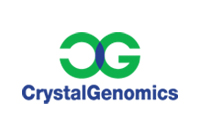 About CrystalGenomics
- Possesses competitive drug discovery platform which lead to Korea's first cover page on
Nature, first time ever by any Korean group, both industry and academia combined.
- 1st biotechnology company to IPO on the KOSDAQ exchange under the government's
special policy, exempting certain financial criterion for companies with innovative
technologies.
- 1st Korean biotech to independently accomplish successful development, approval,
commercialization, and export of an innovative drug, Acelex.
- Biotech that continuously discovers novel drug candidates through its drug discovery platform
technologies.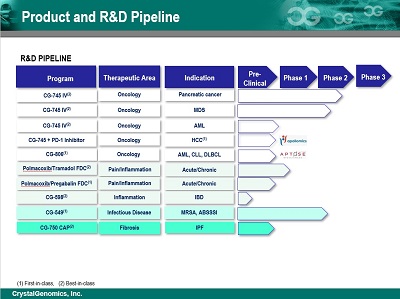 추가자료
본 내용은 참고정보로, 최종 투자 판단의 책임은
본 게시물을 열람하는 이용자에게 있습니다.